New Patients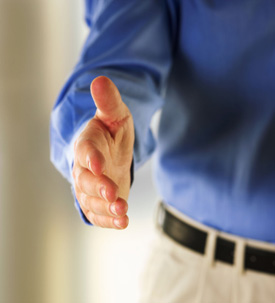 You're warmly welcomed at Source Family Chiropractic in Winter Garden. You'll find that the practice atmosphere is friendly, energetic and a place where all ages will feel right at home. There are even fresh-baked cookies available every day.
The First Step
Your visit will begin with an initial consultation, which is free of charge and no obligation. From this time with the doctor, you'll be informed as to whether help is available here. If so, and you choose to begin, an examination will be performed and if necessary X-rays are taken on-site.
You can plan on being here for about 45 minutes. Please wear comfortable clothing to this appointment.
Discussing Your Results
At your second visit, you'll receive your chiropractor's recommendations for care. You will be informed about how many visits it should take for your condition to stabilize.
Following Up
At subsequent appointments, you'll be in and out quickly, needing just 5-15 minutes.
How Long Do I Have to Continue?
It's accepted that you can't brush your teeth once or twice in your life and expect it to be enough. By the same principle, maintenance visits may be recommended after your regular care has been completed.
Your needs are unique, and can only be determined by your examination and by how you respond to care. It's specific to what you need, and communication with you will always be open.
New Patient Orientation
For those who are starting care, an orientation class is given that will teach you ways to stay healthy at home. You'll also learn about the big idea of chiropractic care and how it can improve area families and communities. This is also a great time to bring your family and friends to learn about the care you are receiving and how they can help in your recovery, or just get information to help their health!

Contact the practice today to get started! We consider it a privilege to help determine your needs. Regular patients can stop by for walk-in appointments, and same-day visits are available.
---
New Patient Center | (407) 347-3246