Family Chiropractic in Winter Garden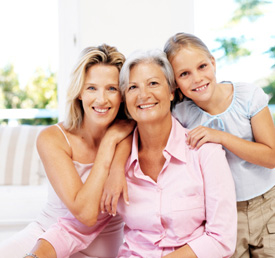 To work successfully together as a healthy family unit, each of your loved ones needs to stay healthy. If your infant is crying all night, nobody else can sleep, and everyone suffers. If Mom and Dad are exhausted or in pain, they can't support each other in their roles and give the best to their children. At Source Family Chiropractic, the chiropractors understand the importance of providing health care for families.
All ages, from infants to grandparents, are welcome at the practice. You can even book for group appointments, with an open adjusting area accommodating you and your family.
Assisting Multiple Generations
One of the patients who came to the practice was a mom who came in for headaches. She'd been suffering from them since her teenage years and saw great success with the care here. During the detailed consultation, it was discovered that her mother had been dealing with the same problem for decades too. Another generation of the family, a daughter in her early teens, was starting to experience the same painful headaches that her mother and grandmother had as well. All three generations were able to see results and recover their health.
Contact the practice today to learn more about natural solutions that could help you! Complimentary consultations can be scheduled immediately.
---
Family Chiropractic | Winter Garden | (407) 347-3246