About Source Family Chiropractic in Winter Garden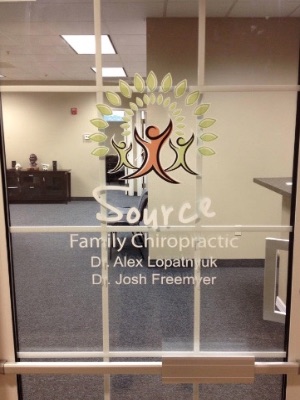 Dr. Alex Lopatnyuk and Dr. Josh Freemyer met while they were students at Palmer College of Chiropractic in Port Orange, Florida. Soon, they realized that their same ideas about natural healing were perfectly aligned. They opened this practice in November 2012 to serve the Winter Garden and Ocoee communities with straight chiropractic care.
What Is Straight Chiropractic?
At this chiropractic office, locating the cause of your concerns is emphasized. Rather than focusing on symptoms, the goal is to find the root of the problem and remove impediments to your natural healing abilities. Ensuring that you function at 100% is paramount, and living free from pain is often a great side effect!
Discovering Your Capacity for Health
The source of health and life comes from inside the body, and this principle is shared with area families. Often, multiple generations of a family, from babies to seniors, are cared for at the practice.
The mom with headaches caused by the stresses of life is often the first to start chiropractic care, seeking help here to fight the effects of those headaches on the family.
When Mom isn't functioning well, the entire family isn't either. After experiencing the unique approach to health care offered by Source Family Chiropractic, Mom often brings in the children, and Dad for a checkup too. You can even book for a group appointment where all members of your family can be seen at a time that's convenient for you.
Experience the precise health care you need. Contact this chiropractic care center today to learn more! Complimentary consultations are available.
---
About Source Family Chiropractic | (407) 347-3246